IMTEX Conferentie met Mimi Zweig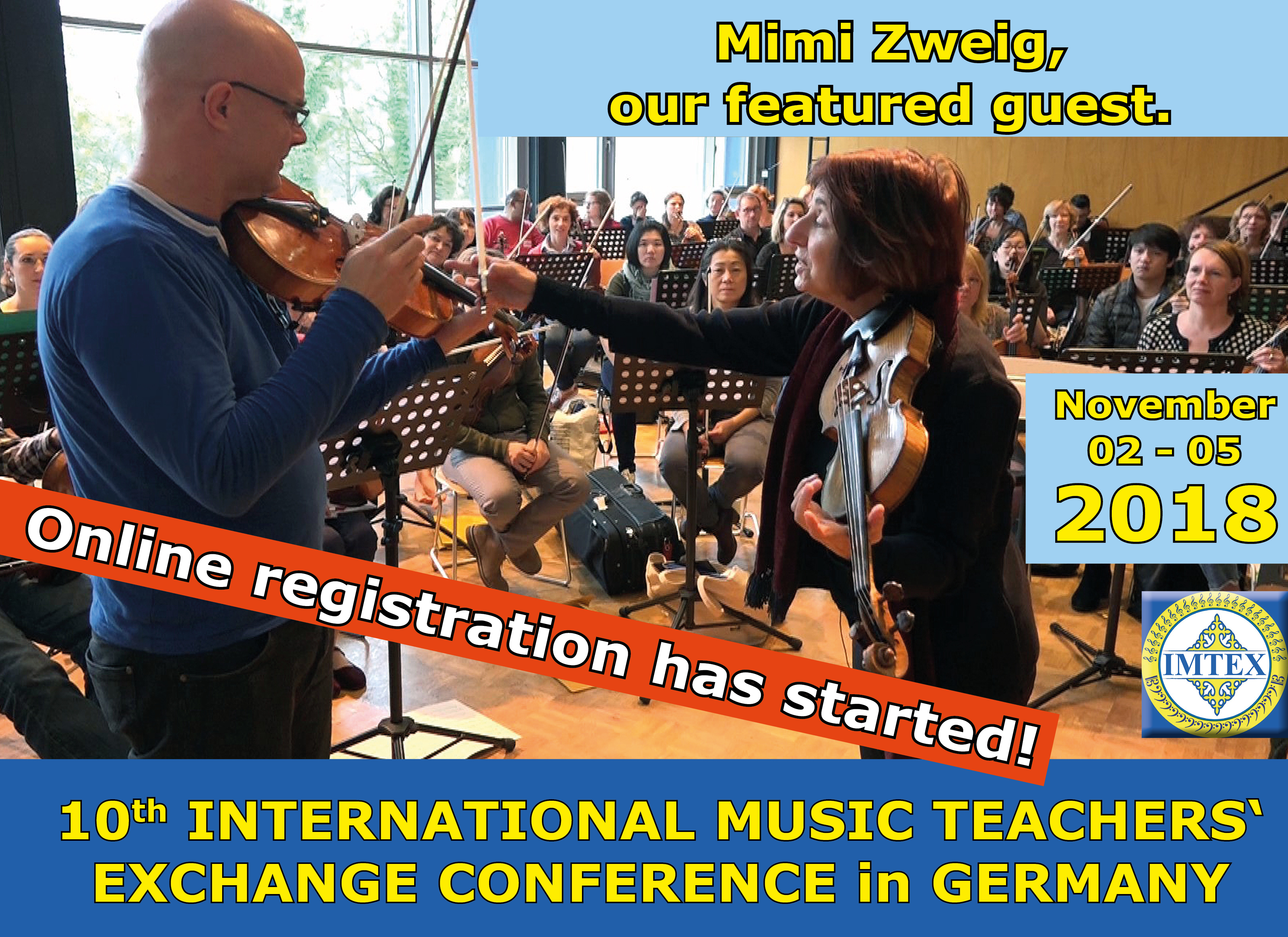 Van 2 – 5 November vindt een inspirerende internationale conferentie plaats in het Duitse Wuppertal. Hoogtepunt: de komst van Mimi Zweig, een beroemde Amerikaanse vioolpedagoge die in haar methodiek elementen van Suzuki en Rolland heeft gecombineerd tot een unieke eigen manier van lesgeven.
Een aanrader voor zowel altviooldocenten als viooldocenten!
"In response to many requests, the highlight of our Conference will again be the world-renowned American violin pedagogue Mimi Zweig.
She is professor of violin and director of strings at Bloomington University, Indiana/USA. Incidentally, she taught Joshua Bell when he was a child.Mimi Zweig's teaching method is based on the pedagogy of Shinichi Suzuki and Paul Rolland.

She will share with us her great knowledge and teaching experience at primary and intermediate levels, and will also answer questions asked by conference participants.
In addition, more than 20 lecturers (instrumental music teachers, musicologists, physicians and educational advisors) from Europe, Africa and North America are preparing their contributions on the subject of string teaching.
Also, two new books on violin technique for very young beginners will be presented, including practical work on this topic.
All participants are invited to contribute to the conference by sharing their experience and knowledge, either as lecturers or during discussions, or just to listen to and reflect on the many varied subjects in theory and practice.
Everyone is most welcome!
I would be pleased to meet you at the conference.
Kind regards,
Kerstin Wartberg – Conference Director"
Online registratie:
https://www.imtex.info/anmeldung/rs/english/
Ga naar actuele berichten